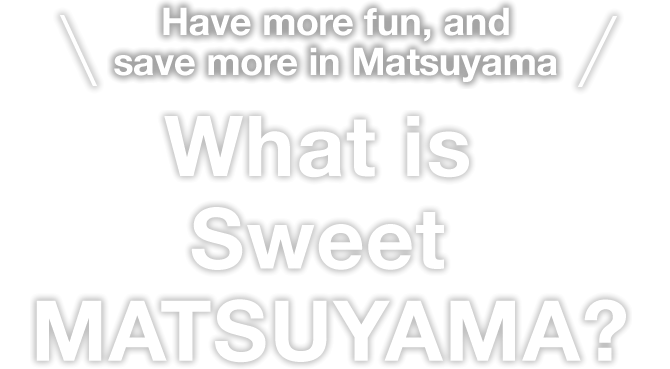 Let's explore the
history of the castle town, Matsuyama!
Located in Okaido or Gintengai is a museum you can explore while taking a stroll. There are QR codes embedded in locations in the area that you can scan with this app to learn detailed information. Let's have a lively chat about Matsuyama and its' history!

You have a chance to win prizes by completing missions!
If you complete the Stamp Rally Mission, you will receive a lottery ticket to participate in regularly held events!
The common points "machipi" and souvenirs that can be used in the shopping district will be won by lottery, so why not try to achieve the mission?

Free Wi-Fi, simple and easy to connect to!
With just your email address, Sweet MATSUYAMA can grant you access to a free and easy Wi-Fi connection. Please feel free to use it with your smartphone while you are in Matsuyama.